Guide for intercultural partnership
In this Guide, we are presenting the Intercultural Partnership developed between the partners of the international ERASMUS+ project E-learning course for innovative textile fields (Advan2Tex). Between the five partner institutions, which come from four different European Union countries (Romania, Portugal, Czech Republic and Slovenia), one can recognize many differences, but also similarities.
7. 4. Other aspects of the Intercultural Partnership
7.4. Cultural and social events
Unique culture of the country can be stated as one of the most important parts of the national identity. The meetings and especially Joint Staff Evets were great opportunities to explore the culture and heritage of the partner countries.
The agendas of the JSE were always very busy, however, in the late afternoons or in the evenings, there was always some time to relax and to explore the partner cities. Hosting organisations always arranged an interesting social program, which nicely completed the whole event.
Amon others, the participants visited some cultural events, such as concerts and exhibitions. In addition, we had a chance to explore the cities of the hosting organization and to know the main cultural spots and monuments.
The main views of the partners related to the cultural and social events were as follows:
-          Within the Joint Staff Events in each partner country were organized cultural and social events. The participants had the occasion to exchange ideas regarding the performed work, but also regarding the knowledge in scientific, cultural domain and in the way of living.
-          The confrontation with another culture gives the individual more confidence, strength and vision. Exchanging experiences on intercultural level enriches both the knowledge in the own culture and in the partner's culture. It is a way of understanding the human values, which are all the same for the citizens of the EU. 
-          JSE agenda also included a number of cultural and social activities that have enabled the straightening of relationships between the consortium partners.
-          All these events allowed a better knowledge regarding the culture, heritage, history and habits of the four countries and revealed many common aspects in spite of differences like: geographic location, historical past and actual stage of development.
-          The cultural events are always based on the emotional nature of the people and many times, they create the opportunities for new projects and meetings.
-          Meeting with people from the same branch but from different countries and the possibility to share with them working and personal experience, is very useful for their personal development.
-          Again, we recognized many differences, but also similarities between Romania (Bucharest and Iasi regions), Czech Republic, Portugal and Slovenia.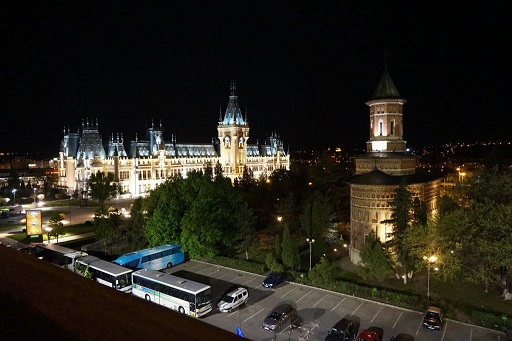 Figure 12: Joint Staff Events offered the opportunity to get acquainted with the partner cities and their rich cultural heritage (in this Figure: Palace of Culture and Saint Nicholas Church, Iasi)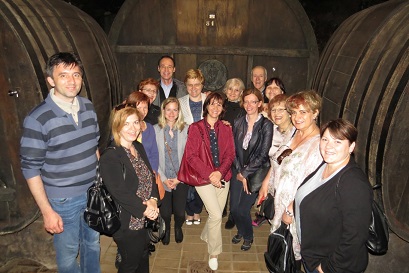 Figure 13: JSE participants in historical vine cellar in Maribor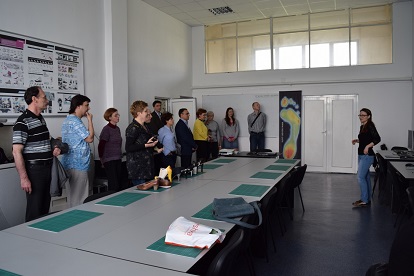 Figure 14: A visit to the clothing laboratory of Technical University Iasi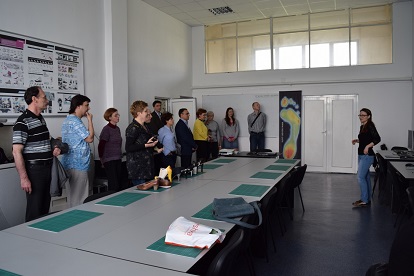 Figure 15: A visit to the footwear laboratory of Technical University Iasi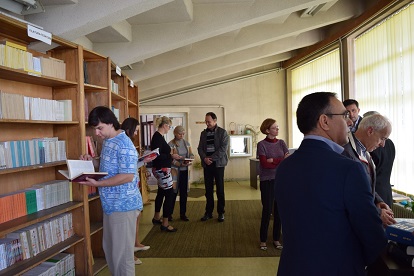 Figure 16: A visit to the library of Technical University Iasi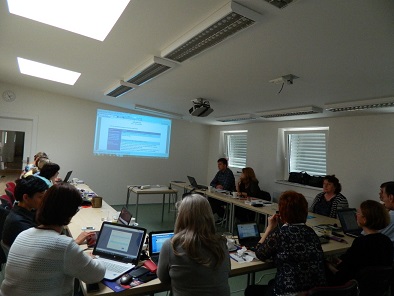 Figure 17: At work at the JSE in Brno hosted by TZU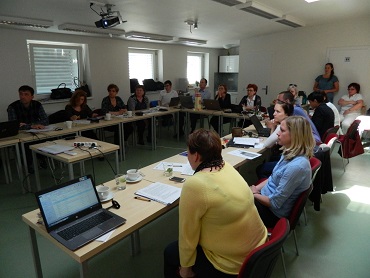 Figure 18: At work at the JSE in Brno hosted by TZU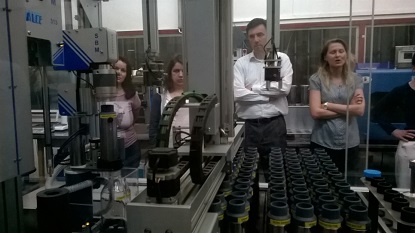 Figure 19: Visiting the textile enterprise Nova Mosilana from Brno, Czech Republic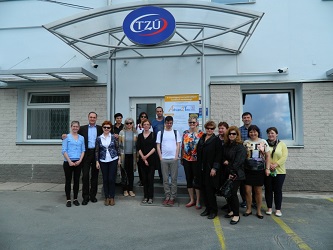 Figure 20: Group photo at the JSE in Brno